The Jury
By the end of the Tech Challenge, a prestigious jury will give awards the best performing startups.
A prestigious jury featuring world renowned professionals will select the awarded startups.
Jordi Bertomeu
President & CEO
Euroleague Basketball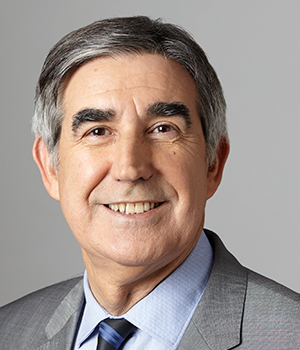 Jordi Bertomeu Orteu is the CEO of Euroleague Basketball from July, 2000, its Chairman since 2009 and its President since 2011. Jordi Bertomeu earned a Bachelor of Law degree from the University of Barcelona.
From its inception in March 1982 he developed tasks as Legal Advisor and Secretary General of the Spanish Basketball Clubs Association (ACB), in December 1994, he was appointed ACB Vice-president until July 2000, when he was named CEO of Euroleague Basketball.
With Mr. Bertomeu's direction the two basketball clubs highest level competitions in Europe, the EuroLeague and the EuroCup, are disputed every year between the strongest clubs in the European Continent.
Mr. Bertomeu was also member of the "Spanish Governmental Commission of the transformation of Basketball and Football clubs into incorporated sports companies", member of the "Executive Committee of the Spanish Basketball Federation" for 12 years as well as arbitrator for the Spanish Olympic Committee on the Court of Arbitration for Sport from October 1997.
He has also developed experience as Professor of Sports Management in the Masters Programme of the INEFC at the University of Barcelona and as Professor of Sports Management and Administration in the Masters Programme at the University Complutense of Madrid.
Sree Varma
Founder & CEO
iSportconnect & iSportconnect Capital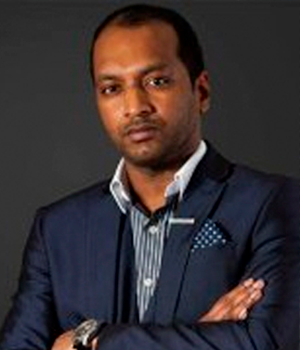 Sree Varma has eighteen years of marketing and sales experience ranging from pharmaceutical, retail to the sports industry. Sree has been in the sports industry for over ten years now, and has worked as Publisher at Business F1 & Sports Pro, and as a Consultant for Sport + Markt. From 2008, Sree has been running Glitzier Sports Consultancy and has an MBA in Marketing. Sree was recognised for his hard work at the Great British Entrepreneur Awards 2013, after sealing the Special Merit award for Social Media Entrepreneur. More recently, Sree has been identified as one of the most influential business founders with an inclusion in the City AM top UK entrepreneurs list.
Sree launched iSportconnect in June 2010 with a mission to bring together global sports business executives. Under his leadership, iSportconnect has become the largest global private network of sports business executives where membership is exclusive & follows a strict door policy.
He also an advisor to several organisations and is on the judging panel of a number of business awards.
In 2017, Sree launched iSportconnect Capital, a new investor network providing investment opportunities for its members within the sport and leisure sector.

Luis Vicente
Chief Digital Transformation & Innovation Officer at FIFA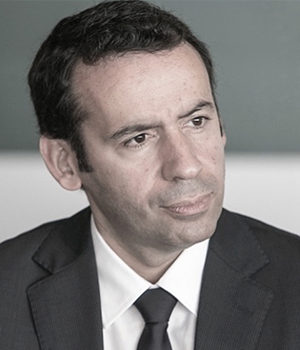 Started his professional career as a lawyer moving into motorsports and then football from 1995 onwards, as commercial and sports agent for global football stars like Luis Figo, Ronaldo Nazario and Andryi Shevchenko. Has also assumed a strategic advisory relationship with Real Madrid CF in 2000, where he was responsible for the new club commercial model, for the acquisition of the first global main shirt sponsorship with Siemens Mobile or the transfer of star David Beckham from Manchester United..
Over the last 11 years, has assumed a leading role as sports transformation evangelist, working in senior executive roles or providing C-level consultancy services to some of the world's greatest brands in multiple sports: Red Bull, Ferrari, Lotus, A1GP, Manchester City FC and Valencia CF as well as assuming leading roles at commercial and innovation working groups at global soccer organizations such as the Premier League, La Liga or ECA.
Today, is the Chief Digital Transformation & Innovation Officer at FIFA and he is considered to be one of the leading sports transformers in the world, advising different investors in sports properties and sports technologies as well as leading technology brands, digital and analytics agencies, sports leagues and sports organizations in their investments or work flows in the world of sports transformation.
A member of the advisory team of Microsoft Sports, of the Microsoft Global Sports Innovation Centre and of the LTE-Broadcast Alliance, as well as a permanent member of the jury of the Leaders U-40 Sports Awards.

David Hopkinson
Global Head of Partnerships
Real Madrid C.F.

Started his professional career selling tickets for the Toronto Argonauts and then to the Raptors in 1994. He's been a big presence in the canadian franchise owner Maple Leaf Sports & Entertainment Partners.
Though his 24 years at the firm, David Hopkinson has been promoted to different positions until finally becoming Chief Commercial Officer. There he was in charge of generating revenue for the Toronto Maple Leafs (NHL), Toronto Raptors (NBA), Argos (CFL) and the Toronto FC (MLS).
During his time as CCO, he brokered, amongst many other deals, the naming rights for the Air Canada Center to Scotiabank for 530 million euros.
Today, he was just signed as Real Madrid FC Head of Global Partnerships.

Dídac Lee
Cofounder
Galdana Ventures

Started his first business at 21 years old, an Internet service provider that was the starting point of Inspirit. The same company today employs 400 workers, 80% of them are engineers, and is present in Barcelona, Madrid, Buenos Aires, Mexico, China and California.
In 1998 was a founder of Scubastore, that later became the group Tradeinn, the first network of online stores specialized in sport materials selling to 220 countries. Lately he cofounded Galdana Ventures, a $300 million fund of funds focused in venture capital that invests in some of the top tier firms in the United States, Asia, Israel and Europe.
He is also an invited professor at Barcelona University, IESE, Girona University and UPM and he's currently he is a member of the FC Barcelona managing board.

Josep M. Santos
General Manager
University of La Salle Campus Barcelona – URL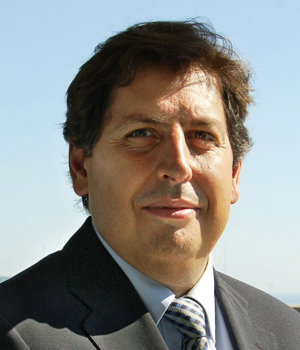 Degree in Telecommunications Engineering and high degree in electronics by La Salle Campus Barcelona – URL, where he later obtained his Master in Business Administration. Additionally, he has followed general management studies in other universities.
After having worked in the enterprise world, in 2001 he joined La Salle Cataluña in order to coordinate the Professional studies. During 7 years he was the general manager of La Salle Gracia School. His last responsibility within La Salle Campus Barcelona – URL was as delegate of Mission and general manager of La Salle Catalunya school network.